Identity refresh for an underground gallery and living space in Kansas City, MO. Subterranean was founded in 2010 by Ayla Rexroth who modified her basement apartment to accommodate the installation of artworks in an effort to foster a creative, intimate environment and community.
—
The new stairway logo represents not only the entrance to the gallery but a path or an inbetween— the gallery as the mediator between the art and the audience.
—
The logotype is set in P22 Underground. The tagline curating conversations was created to invoke the importance of Subterranean's mission of harnessing a cultural discourse for the city.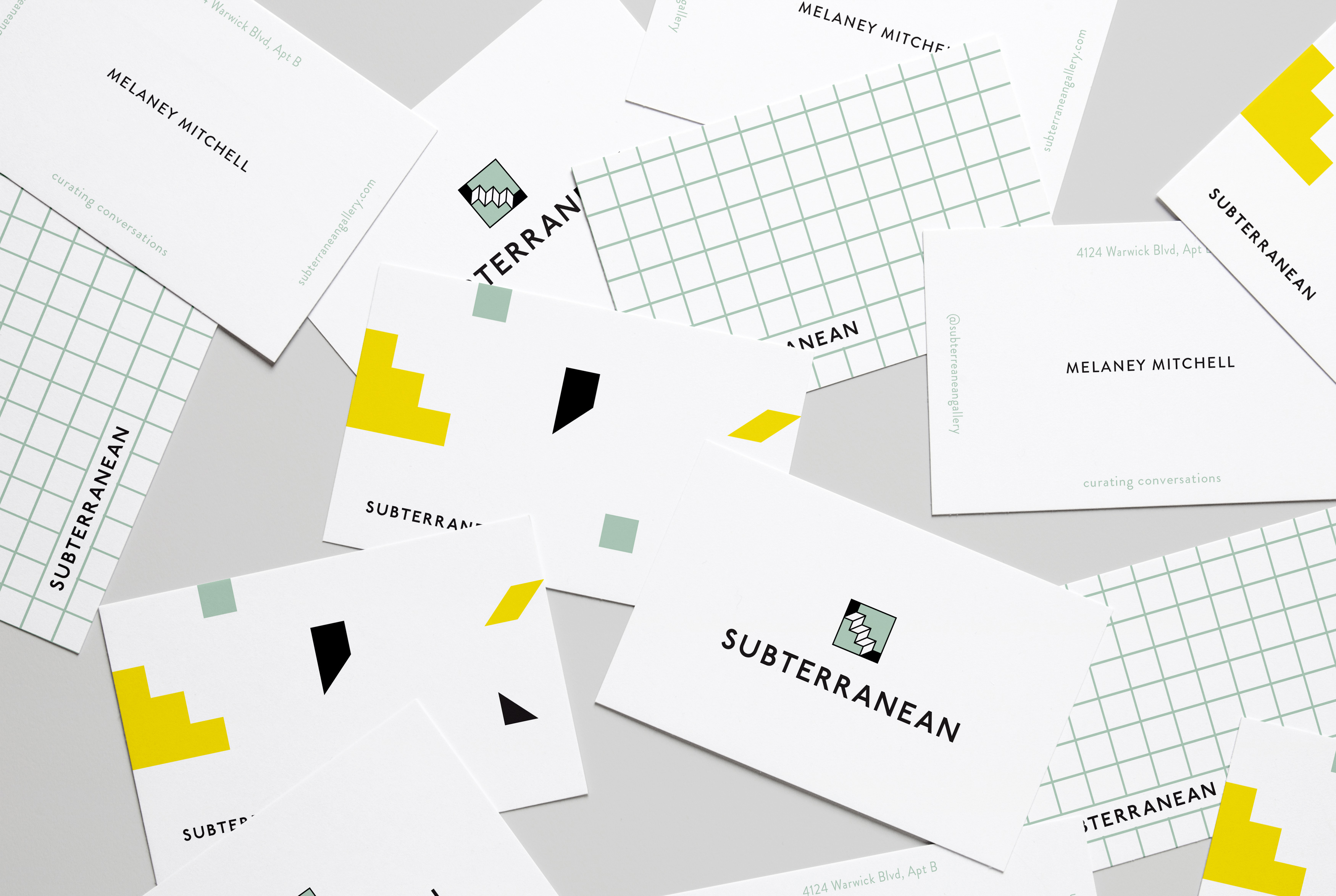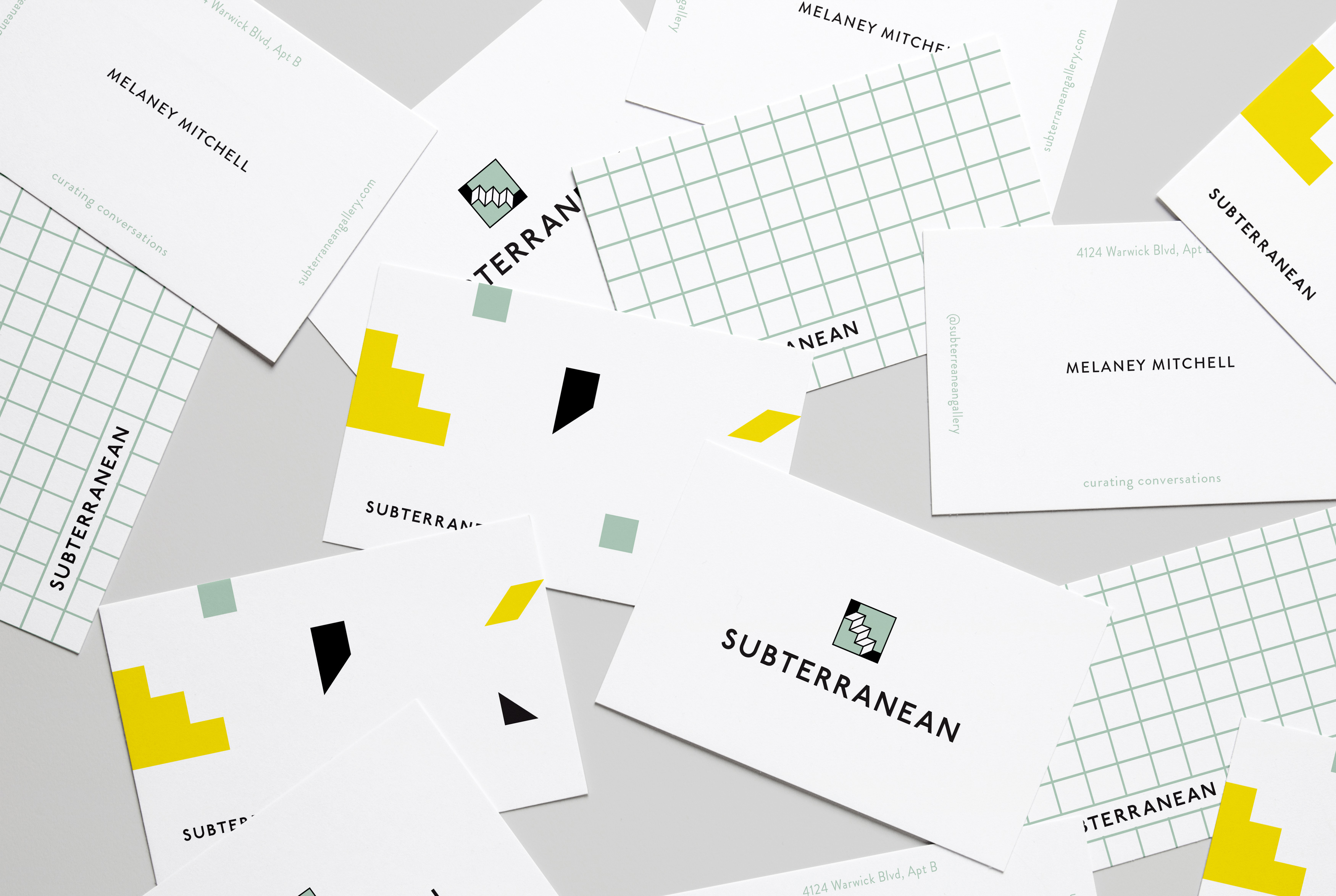 —
The strict gridded pattern represents the gallery's under the radar nature while the logo can be broken up to represent the more candid side of things.